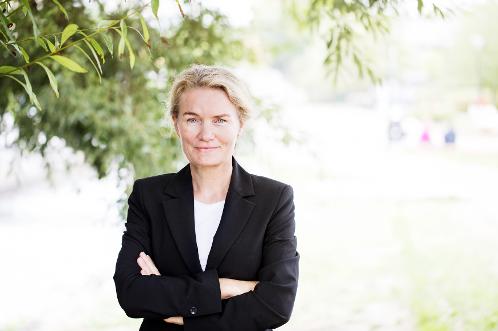 Name
Caroline D Ditlev-Simonsen
Title
Professor, Department of Law and Governance
Co-director BI Centre for Sustainability and Energy
Phone
+47 90 787 737
@-mail
BI-webpage
Short Biography
Caroline Dale Ditlev-Simonsen holds a PhD in Leadership and Organization (BI Norwegian Business School), a Masters degree in Energy and Environmental Studies (Boston University) and a Bachelors degree in Business Administration (Simon Fraser University, Vancouver).
Ditlev-Simonsen has international and comprehensive business and organizational experience in the areas of corporate responsibility, corporate citizenship and environmental and ethical issues. Previous work experience includes Project Manager, World Industry Council for the Environment, New York; Executive Officer, Norwegian Pollution Control Authority; Advisor, Kværner ASA and Vice President, Head of Community Contact, Storebrand ASA. She has varied board experience and was a board member of WWF-Norway (World Wide Fund for Nature) from 2002 - 2008, member of Appeal Board for Norwegian Foundations (Stiftelsesklagenemda) from 2015 - 2019 and member of the Norwegian Ethics Information Committee 2018 - 2019.
Ditlev-Simonsen is Co-Director at the BI Centre for Sustainability and Energy, Head of BI Forum for Foundations, and member of the Board of Trustees (Styremedlem) BI Norwegian Business School 2016-2020.
Research Areas
Sustainable Development,Corporate Social Responsibility (CSR), non-financial reporting, attitudes, behavior, change, leadership, effect evaluation of foundation contribution and communication. For an overview over her academic contribution, please see publications
Her paper "From corporate social responsibility awareness to action?" was chosen as an Outstanding Paper Award Winner at the Emerald Literati Network Award for Excellence 2011.
Teaching Areas
Ditlev-Simonsen teaches CSR at Master level classes, and is responsible for the CSR module of the BI-Fudan University MBA program in Shanghai, China. In addition, she lectures and gives courses in CSR for corporations and organizations.